Why Motivational Interviewing in Health Care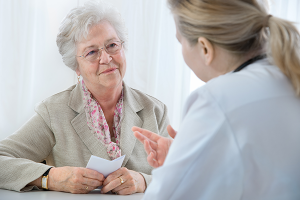 Today's health care model is one that is increasingly focused on cost, quality, experience and the health (not disease) of populations. Payment models are shifting to ones that reward improved care and outcomes, and organizational structures are moving towards integrated care, PCMH's, ACO's where all become accountable for patient outcomes.
Patient behavior is part of the critical path to improved health and clinical outcomes including adherence to treatment recommendations, medications, and healthy lifestyle choices. Poor self-management including poor adherence to medical treatment contributes significantly to increased rates of hospitalization, rehospitalizations, mortality and morbidity. A growing body of evidence demonstrates that patients who are more actively involved in their health care experience better health outcomes and incur lower costs. As a result, many public and private health care organizations are employing strategies around patient engagement, activation, and those things that people can do to improve their health.
The patient and family are an essential component of an effective health care team. The final decision to make and act on behaviors (or not) is solely that of the patient and not the practitioner. Most care is self-care and most care happens outside the four walls of the hospital or physician office. The patient may just be the biggest untapped resource in health care.
Research has shown that the way in which we talk with patients about their health substantially influences their personal motivation for behavior change. Motivational Interviewing (MI) is an evidence-based approach that addresses ambivalence to change. It is a person-centered, guiding method of communication to elicit and strengthen motivation for change. The strategies of MI are more collaborative than coercive, more supportive than directive, and the overall goal is to increase the person's intrinsic motivation so that change arises from within rather than being imposed from without.
MI has substantial evidence base supporting its effectiveness in facilitating change in behaviors that are hard to change.
MI is a brief intervention, effective in small doses.
MI can be used by anyone willing to learn it.
MI focuses the responsibility for change on the patient; encourages self-management and self-determination.
MI outperforms traditional advice giving in 80% of studies